Winter has settled in on the Amalfi Coast, which means we're in the height of the bundled up inside dreaming of summer season. As much as my body tells me to get outside and MOVE after the holidays, which are celebrated here in southern Italy with a lot of food, the cold wind and snow-capped mountains remind me that it's might be a less than pleasurable experience. While I wait for the first signs of spring to arrive, there's only one place my mind wanders if I let it float off down the Amalfi coastline for awhile. It ends up high above Positano doing yoga with a wonderful group of people in the most breathtaking of places. This place:
Snap snap … come back mind! Last year I shared about my time at this incredible Amalfi Coast Yoga Retreat in Paradise, and it was absolutely one of my top experiences of 2016 and one of my favorite in my 10 years living on the Amalfi Coast. This retreat has been lovingly created by yoga teacher and Amalfi Coast enthusiast Shari Hochberg, who owns Sole Yoga Holidays. Shari adores Positano and this shines through in her entire retreat, which is situated in the rustic eco-resort La Selva that is set in the mountains above town surrounded by peaceful terraced gardens. If you want to get away from it all while still being a short hike from Positano – this is your heaven!
Imagine joining a group of fun-loving yogis for daily Ashtanga flow yoga on that outdoor platform or in a beautiful room surrounded by nature, all with the Amalfi Coast as the backdrop. Then there's the beautiful organic meals prepared from locally grown products. We couldn't wait to see what was on the menu each day! Everything was so fresh and rejuvinating – full of the Amalfi Coast sunshine.
For the group, Shari also organizes a boat trip around Capri, a relaxing day at the beach in Positano and includes extras like handmade sandals in Positano. At La Selva and in the mountains surrounding the eco-resort there are also options for hiking and rock climbing for the more adventurous. The peaceful setting above Positano is absolutely idyllic –  perfect for a yoga retreat to recharge and reinvigorate the soul while surrounded by the beauty of the Amalfi Coast!
After the fun I had last year joining the retreat for a couple of days (which weren't enough!), I knew I had to share more about this unique experience that Shari has created. Because I know that if you love the Amalfi Coast and love yoga – this is something you won't want to miss!
This was the inspiration behind my new Amalfi Coast Experiences page on Ciao Amalfi. This Positano Yoga Retreat is the first of many wonderful local experiences that I look forward to sharing with you this year!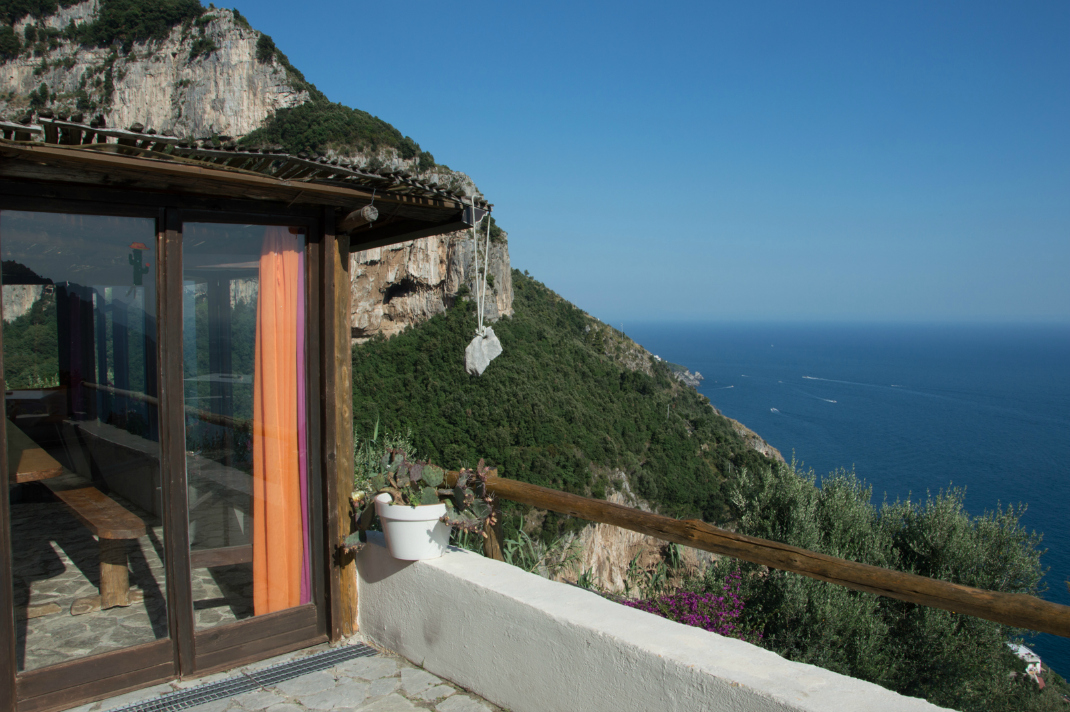 If you've been thinking of a summer holiday this year on the Amalfi Coast, mark your calendars for July 30th – August 5th, 2017 for an incredible week of yoga in Positano. BONUS! Shari is offering a special gift for Ciao Amalfi readers, too! Just enter my code "CIAOAMALFI" when you BOOK your Positano yoga retreat to receive a special €100 euro discount + a natural cosmetic gift made right at La Selva!*
I couldn't imagine a more stunning way to expand your yoga practice, get moving in 2017, make new friends, enjoy fabulous organic meals and, of course, those panoramic views of the Amalfi Coast. I hope I'll see you in Positano this year for the Sole Yoga Holidays Positano Retreat!
Italy Blogging Roundtable

This blog post is part of a series called The Italy Blogging Roundtable. Every month our group of Italy based writers takes on a new theme, and you can read the contributions for this month's topic – Move – at the links below. We'd love to hear your thoughts and comments. Please share the stores if you've enjoyed them!
ArtTrav – The Cost of Living in Italy: My Annual Budget
Bleeding Espresso – 10 Dos & Don'ts of Moving to Calabria
Girl in Florence – Why Moving To Florence Might Not Be The Best Idea For You
Italofile – Before Considering a Move to Italy, Consult This Quality of Life Index
Italy Explained – Moving Lets the Light Get In
*Not to be used with any other offer or discount. Please review the Sole Yoga Holidays policy for information.