[no_custom_font font_family="Default" font_size="30″ line_height="40″ font_style="uppercase" text_align="center" font_weight="800″ color="#464646″ text_decoration="none" text_shadow="no" letter_spacing="" background_color="" padding="" margin="" show_in_border_box="no" border_color="" border_width="" text_background_color="" text_padding=""]DISCOVER THE BEST OF THE AMALFI COAST[/no_custom_font]
When planning a trip to the Amalfi Coast, there are so many things to see and do that it's hard to know where to start. Are you looking for inspiration for your upcoming holiday? Or maybe you're worried about finding the most authentic experiences? Or how to avoid feeling like a tourist? Would you love to experience the Amalfi Coast like a local? You've found the right place. Let me share with you my recommended Amalfi Coast Experiences!
Over the past 10 years living on the Amalfi Coast, I've discovered the finest services and experiences in the area. What I suggest here is based not only on firsthand experience, but also on the friendships I have developed. These are small companies that embody the same passion I have for sharing the most authentic, personalized and best experiences on the Amalfi Coast.
Feel free to Contact Me with any questions about my recommended Amalfi Coast Experiences!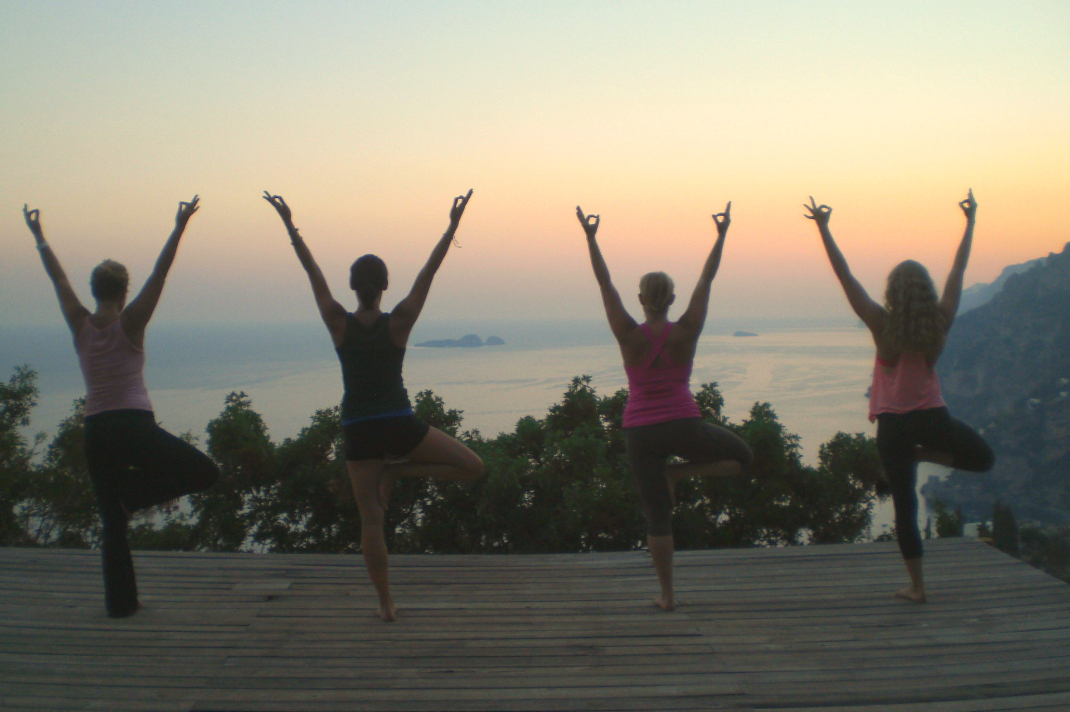 [no_custom_font font_family="marck script" font_size="30″ font_style="normal" text_align="left" font_weight="400″ text_decoration="none" text_transform="capitalize" text_shadow="no" padding="0″ margin="10px 0px 15px 0px" show_in_border_box="no" type_out_strings="no" color="#e8b071″]Sole Yoga Holidays Positano Retreat –[/no_custom_font][no_custom_font font_family="Raleway" font_size="40″ line_height="45″ font_style="normal" text_align="left" font_weight="800″ text_decoration="none" text_transform="uppercase" text_shadow="no" letter_spacing="1″ padding="0″ margin="0px 0px 20px 0px" show_in_border_box="no" type_out_strings="no" color="#4f4f4f"][/no_custom_font]
Love yoga? Love the Amalfi Coast? This incredible yoga retreat takes place high in the mountains above Positano with stunning views of the Amalfi Coast. Join Shari Hochberg and a group of fun-loving yogis for daily yoga, incredible farm-to-table meals, excursions and more! Discover more here …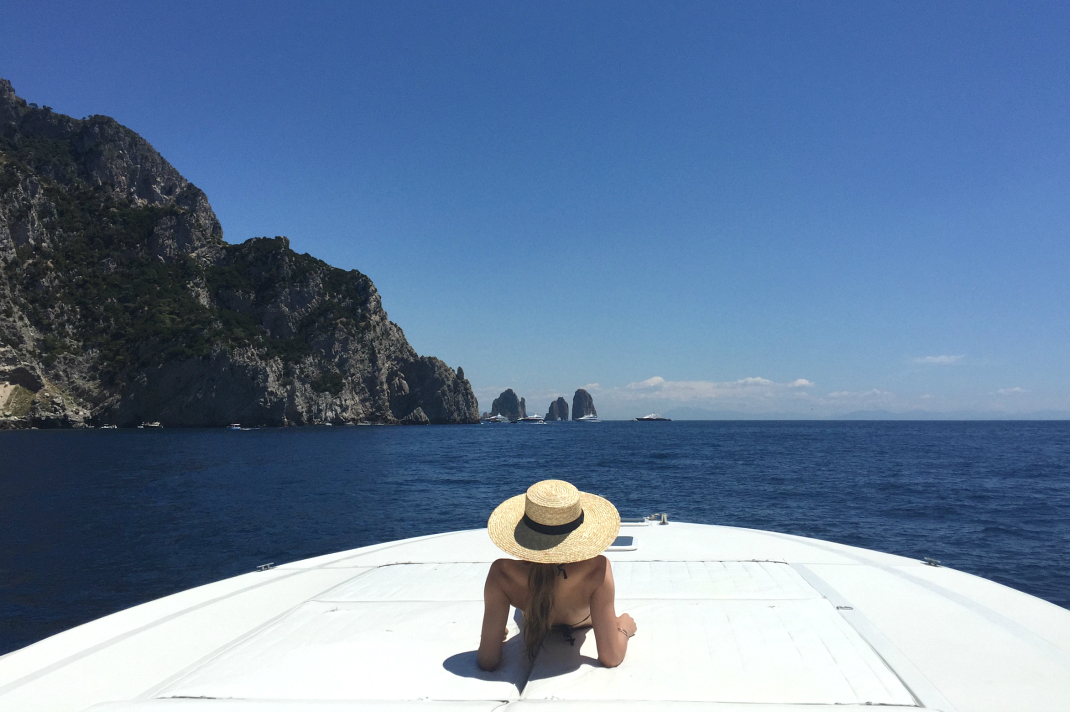 [no_custom_font font_family="marck script" font_size="30″ font_style="normal" text_align="left" font_weight="400″ text_decoration="none" text_transform="capitalize" text_shadow="no" padding="0″ margin="10px 0px 15px 0px" show_in_border_box="no" type_out_strings="no" color="#e8b071″]Exclusive Cruises –[/no_custom_font][no_custom_font font_family="Raleway" font_size="40″ line_height="45″ font_style="normal" text_align="left" font_weight="800″ text_decoration="none" text_transform="uppercase" text_shadow="no" letter_spacing="1″ padding="0″ margin="0px 0px 20px 0px" show_in_border_box="no" type_out_strings="no" color="#4f4f4f"][/no_custom_font]
Discover the beauty of the Amalfi Coast from the sea with Exclusive Cruises! This fabulous boutique luxury boat rental company offers fully customized boat excursions along the Amalfi Coast, Capri, Sorrento, Naples, Ischia and the Cilento Coast. **COMING SOON!**
[no_button button_hover_animation="disable_animation" icon_pack="" target="_self" text="More Amalfi Coast Experiences Coming Soon!"]
[no_custom_font font_family="Default" font_size="30″ line_height="40″ font_style="uppercase" text_align="center" font_weight="800″ color="#464646″ text_decoration="none" text_shadow="no" letter_spacing="" background_color="" padding="" margin="" show_in_border_box="no" border_color="" border_width="" text_background_color="" text_padding=""]LATEST ADVENTURES ON THE AMALFI COAST[/no_custom_font]
[no_blog_list type="boxes" image_size="original" number_of_columns="3″ order_by="date" order="DESC" info_position="bottom" display_date="1″ display_author="0″ display_button="1″ button_size="medium" button_style="transparent" icon_pack="font_awesome" fa_icon="fa-angle-double-right" button_icon_position="right" number_of_posts="3″ button_text="KEEP READING" button_hover_background_color="rgba(0,0,0,0.01)" button_icon_color="#ffffff" button_color="#ffffff"]
[no_button button_hover_animation="default" icon_pack="" target="_self" text="Visit the Ciao Amalfi Blog" link="/blog"]
Inspiration
[no_custom_font font_family="Default" font_size="30″ line_height="40″ font_style="uppercase" text_align="center" font_weight="800″ color="#464646″ text_decoration="none" text_shadow="no" letter_spacing="" background_color="" padding="" margin="" show_in_border_box="no" border_color="" border_width="" text_background_color="" text_padding=""]ON INSTAGRAM[/no_custom_font]