From brilliant summer days to moody winter storms, the Amalfi Coast is a photographer's dream spot every day of the year. There are, however, some very special days when a photographer's keen eye can capture a moment of history. One of those days is the Regata delle Antiche Repubbliche Marinare, the Regatta of the Historical Marine Republics, which takes place every June and rotates between the four participating cities of Amalfi, Pisa, Genoa, and Venice. This year, on June 5th, 2022, the Regata took place in Amalfi – and Amalfi won! It was a thrill to be in Amalfi for the event and then to see it so beautifully captured by local photographer Emanuele Anastasio. His photos exude the energy and excitement of being in Amalfi for this historic event, which has taken place every four years since 1955. Experience it for yourself by checking out his portfolio of photos from the 66th Regata delle Antiche Repubbliche Marinare.

After enjoying his photographs of the Regata so much, I asked Emanuele to share more about his love of the area, what it's like photographing the Regata, and a bit more about his work as a photographer on the Amalfi Coast.


Have you always lived on the Amalfi Coast and what is your connection with the area?

Yes, from my birth until my teens I lived in Conca dei Marini, a town of 700 inhabitants that live between sky and sea and whom I always carry in my heart. Then my parents bought a house in Lone, a hamlet of Amalfi, and it is from that day that I began to discover and fall in love more and more with a city that has written pages of history.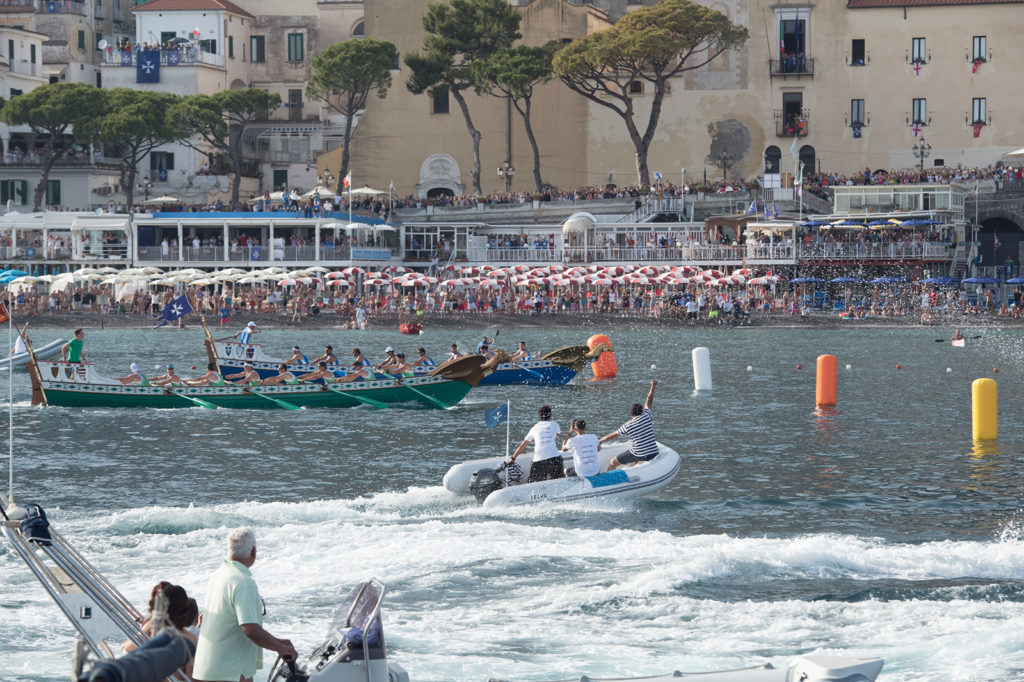 Your photos capture the spirit of the Regata in Amalfi. What does it mean for you to photograph this important local event?
The emotion for this event can be read in the eyes of all of us from Amalfi. My goal is to convey it through photography. Collaborating for such an important event is always a great joy. Even more exciting is when the Amalfi galleon crosses the finish line first, as it happened this year in Amalfi, at the 66th edition.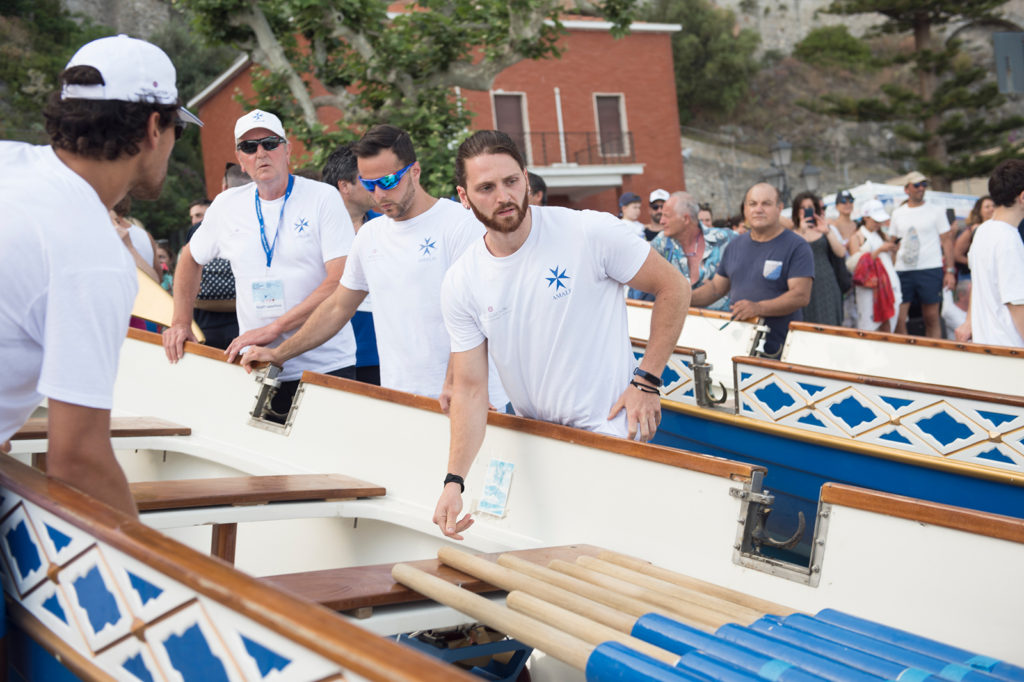 What is the best part of photographing the Regata? What is the most challenging or unexpected part?

I like to capture the moments before the race. In the eyes of the rowers, you can read the tension and the infinite desire to win. This is a magical moment, because no one knows who will be the winner and who will be the losers. The tension is very high. The commitment is constant and each step becomes important, the difficulty is in knowing how to select the right moment – knowing how to tell the whole event while moving the viewer.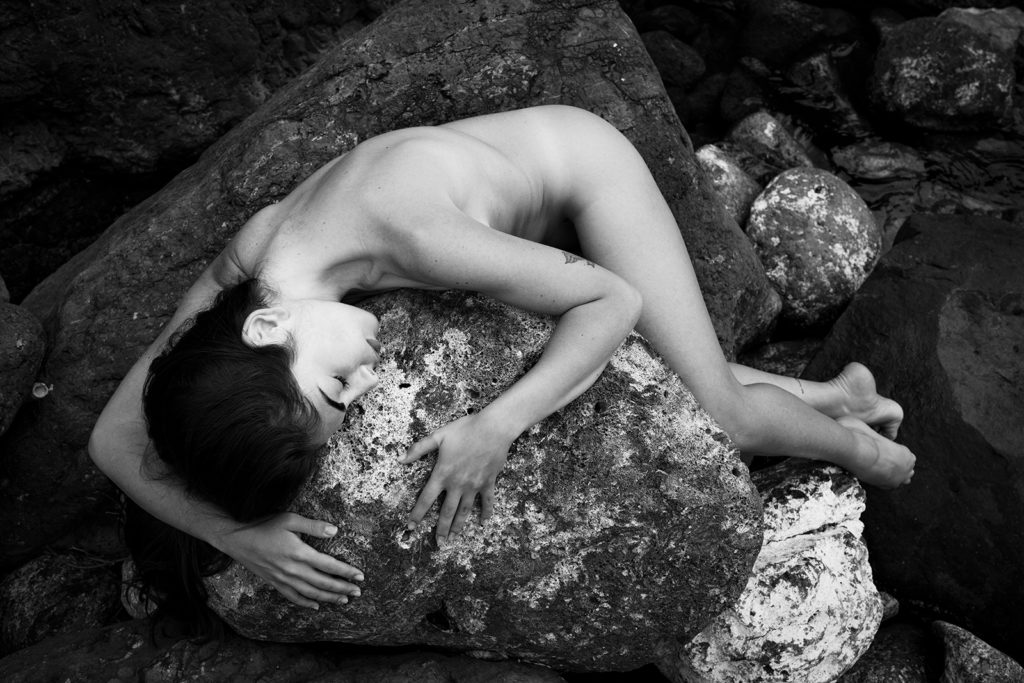 What other types of photography do you like or offer?

For the last 10 years I have been photographing weddings on the Amalfi Coast, and I enjoy this because every event is different, never repeated, it is a mix of combinations of light, subjects, emotions, which always makes every wedding unique. Recently, I have also dedicated time to the artistic nude. You can create very interesting images with harmonies between places and bodies.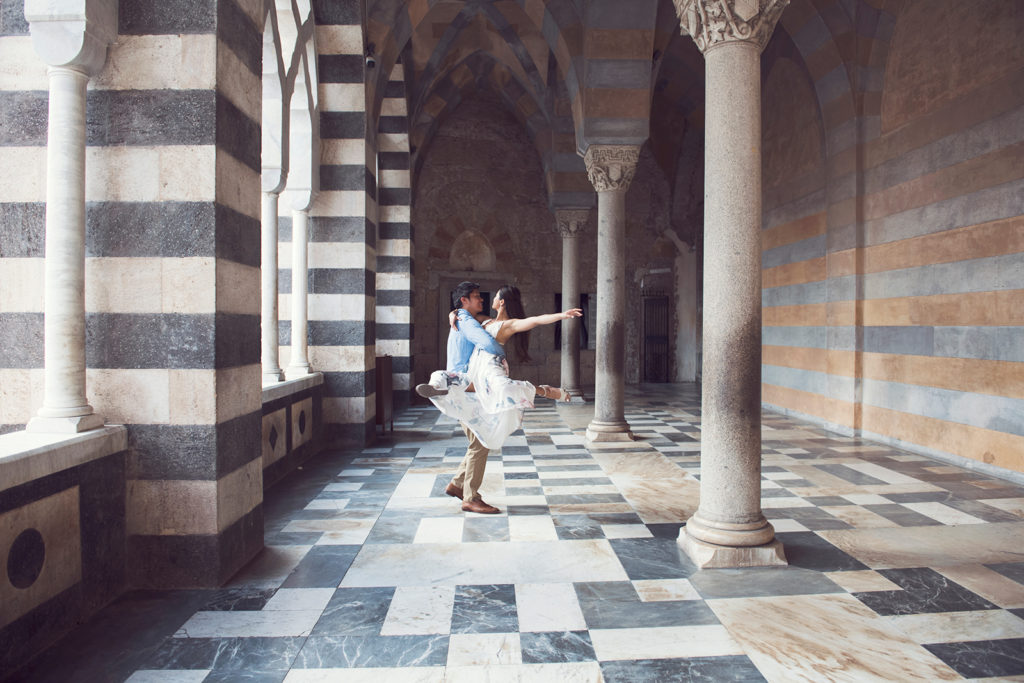 Do you have a favorite place to take photos on the Amalfi Coast?

The Amalfi coast is all beautiful. Each town offers you a scenery that leaves you breathless, from Ravello to Positano. Sometimes it happens that you don't have much time to photograph, so I recommend organizing a photo shoot in Amalfi, a place rich in architecture, history, and breathtaking views, all within a radius of 500 meters. It is also beautiful to get on board a traditional Amalfi Coast style boat and to immortalize the Divina Costiera from the sea.
---
Thank you to Emanuele for sharing his incredible images of the Regata and the Amalfi Coast. Be sure to follow him on Instagram and Facebook and check out his website www.emanueleanastasio.com to find out more.